College Management
Manager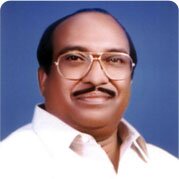 Sri. Vellappally Natesan, was born in 1937 at Kanichukulangara near Cherthala. He was born as one of the 13 children of the Late Sri. Vellappally Kesavan Muthalali and Smt Devaki Amma, Vellappally Kesavan Muthalali was the land lord in Kanichukulangara with coir related business and to this rich environment Sri. Natesan was born.

A great man with a mission and a rare breed of personality, he acquired the post of General Secretary of SNDP Yogam, the post graced by the great poet Kumaranasan and Sri R.Sankar the former Chief Minister of Kerala. He has played the major role in bringing up the Ezhava community as a politically strong group in Kerala. He is also the Manager of the SN Trusts, Kollam, and the Managing Director of Vellappally Natesan and Company Ltd, one of the largest contracting companies in South India. His family consists of his wife Preethi Natesan, his son Thushar Vellappally and his daughter Vandana Sreekumar.

College Management - Sree Narayana Trusts (Kollam)
Kerala State. Ph: 0474-2742932



The Management of the college is vested in the Sree Narayana Trusts, Kollam, one of the leading educational agencies of the State. The Executive Council of the SN Trusts and the College Principal constitute the Management Committee of the college. The Secretary of the Trusts is the Manager of the College. A Regional Development Committee is also there to assist the Trusts in the management of the college.
CHAIRMAN


Dr. M.N. Soman


332-B/V, Kalpaka Lane, Thottakkattuvila, Aluva.
Phone: 0484-2607300, 2604361 Mob: 98461 08699
SECRETARY


Sri. Vellappally Natesan


Vellappally, Kanichukulangara P.O.,
Mayithara Market, Cherthala.
Phone: (O) 0474-2742932, 2744105
(R) 0478-2862322, 2862225 Mob: 9847034909

ASSISTANT SECRETARY




Sri. G. Chandrababu


Sree Dhanya Bhavan, TC. 9/375,
Sasthamangalam P.O., Thiruvananthapuram.
Phone: (O) 0471-2723682, (R) 0471-2723684
Mob: 94470 12211

TREASURER




Dr. G. Jayadevan


Job Dale, Keralapuram, Kollam
Phone:(O) 0474-2547433, 2743845 to 2743849,
(R) 0474-2711143
EXECUTIVE MEMBERS

Sri. Mohan Sankar


Lekshmi Nivas, Pattathanam East P.O., Kollam.
Phone: (O) 0474-2741884, (R) 0474-2741846

Sri. Aji S.R.M.


Saji Nivas, Vadasserykonam, Varkala.

Sri. K. Padmakumar


Lekshmi Vilasom, Pramadam, Mallassery P.O.,
Pathanamthitta.

Adv. L. Ramesh Babu


Mankeezhu Veedu, Muttathara,
Vallakkadavu.P.O., Thiruvananthapuram - 8
Phone: 0471-2451558

Sri. A. Somarajan


Kurumpoli Mekkethara, Namparuvikala, Alumkadavu P.O.,
Karunagappally. Phone: (O) 0476-2620433, (R) 0476-262556-8

Adv. Eravankara Viswanathan


Malayil Veedu, Kunnam P.O., Mavelikkara.
Phone: (O) 0479-2303075, (R) 0479-2302268

Sri. V. Subhash


Puthen Veettil, Pullikkanaku P.O.,
Kayamkulam.

Sri. P.N. Natarajan


Pandikariyil, Vayalar, Cherthala.
Phone: (R) 0478-2812255

Sri. R. Kesavadas


Advocate, Mini Ben, Cherthala
Phone: (O) 0478-2813178
(R) 0478-2812178

Sri. D. Sugathan Ex. M.L.A


Ampalapuzha House, District Court Ward, Alappuzha
Phone: (R) 0477-2245169

Sri. V. N. Thushar


Vellappally, Kanichukulangara P.O.,
Mayithara Market, Cherthala.
(R) 0478-2862322, 2862225

Sri. M. Premakumaran


Kombamkal House, Chathamangalam
Nenmara, Palakkad.

Sri. Santhosh Arayakandy


Arayankandy, Chettankoon,
Thalassery.

Sri. K.P. Ratnakaran


Prabha Talkies, Tellichery
Phone: (O) 0490-2343457, (R) 0490-2331797

Sri. N. Rajendran


Gouri Vihar, Kadappakkada, Kollam
Phone: (O) 0474-2794347

Adv. C.R. Jayaprakash


Chakkalayil, Kariyilakkulangara.P.O., Karthikappally
Phone: 0479-2412269

Sri. P.M. Raveendran


Pokkandy Malayil,
Near Sree Narayana Guru Mandiram,
Mappayil P.O., Vadakara.
Phone: (O) 0496-2343457, (R) 0496-2524945
RDC, Punalur
Name
Status
Address
Sri. Satheeshkumar
Chairman
Rohini, Kakkode, Punalur.
Ph: 9447123506
Sri. K. Sureshkumar
Convenor
Karunakara vilasom, Ezhukone PO, Kottarakkara.
Ph: 0474-2482049, 9447171466
Sri. C.N. Vikraman
Treasurer
Vijaya Bhavan, Valamchuzhy,
Pathanamthitta P.O., Ph: 9447764516
Sri. Gopinathan
Member
Thamarassery, Nettayam, Anchal.
Ph: 9447772866
Sri. K. Ramachandran
Member
Kumaragiri, Alencherry, Yerroor PO.
Sri. A.K. Raghu
Member
Kizhakkepura, Aickarakonam, Kakkode PO., Punalur.
Ph: 9847069825
Sri. M. Jayaprakash
Member
Kailasom, Nettayam.P.O.,
Anchal.
Sri. P. Sukesan
Member
Thusharam, Thazham, Karimpinpuzha P.O.
Sri. Sureshkumar K.
Member
Krishnalayam, Chirattakonam, Thalachira PO, Kottarakkara. Ph : 9633699060
Sri. A.V. Muraleedharan
Member
Anjali, Avaneeswaram R.S. PO.
Ph: 9447742009
Sri. P.K. Somarajan
Member
Manchima, Poovattoor West,
Mavady P.O., Kottarakkara.
Principal
Dr. B.Suresh Kumar